Essex Specialized Surgical Institute is a premier, state-of-the-art, same-day ophthalmologic surgery center specifically designed to provide the latest technology, while providing patients with comfort, convenience and safe quality care.
Our surgical facility includes a pre-op area, four spacious surgical suites and post anesthesia care unit. We are also equipped to provide specialized care to patients needing accommodations due to physical or medical limitations.
Why Choose
Us?
Our surgical center has the latest equipment and technology, including the option of a Femtosecond Laser, to ensure that each procedure results in the most successful outcome possible.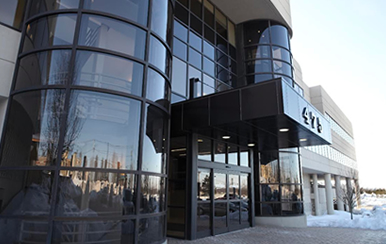 At Essex Specialized Surgical Institute (E.S.S.I.) we have performed over 50,000 surgical procedures specializing in ophthalmic surgery. We are fully committed to providing the finest level of service offering exceptional, safe, quality care to all our patients, while consistently achieving the highest level of satisfaction; putting E.S.S.I. at the forefront of outpatient ophthalmic surgery.
Testimonials
Jerome Sherman, OD (SUNY Distinguished Professor)
"I have worked with dozens of ophthalmologists during my career, and when I developed a clinically significant cataract, I considered myriad options and finally decided to go with E.S.S.I.
My vision is now excellent from 18 inches to infinity! I am very happy with my decision.

Not surprisingly, my patients with cataracts now want to know where I chose to have my cataract surgery and why.
I feel very comfortable in highly recommending Essex Specialized Surgical Institute." 
E.S.S.I. is licensed in the state of New Jersey, certified by Medicare and AAAHC accredited.